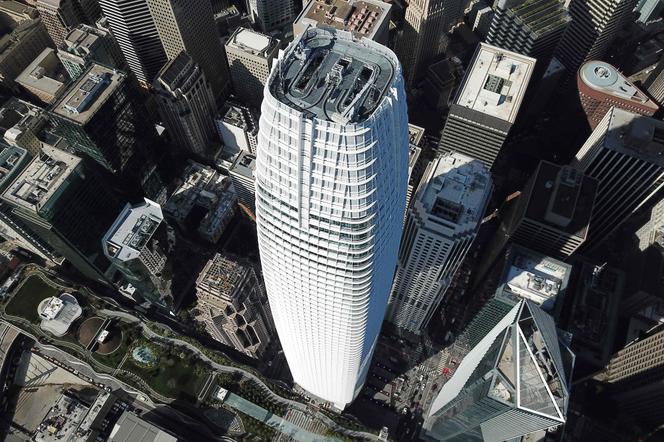 A massive storm unleashing torrential rains across San Francisco's Golden Gate and the entire West Coast of the United States with residents asked to protect themselves and experts forecasting floods and landslides…keeping everything in proportion, the weather in California this week came as a metaphor of what is shaking the state's rich technology sector.
While visitors to Las Vegas' Consumer Electronics Show (CES) were expected to try to comfort themselves with upcoming new gadgets this week, the rest of the industry was suffering.
On Wednesday, January 4, Amazon said it would cut 18,000 jobs. Meanwhile, IT group Salesforce, whose 70-story tower looks over the San Francisco Bay, said it would slash 10% of its workforce, which translates into terminating jobs of some 8,000, as well as close several of its offices around the world.
And these are just announcements for 2023 so far. Over the course of 2022, more than 80,000 job cuts were notified in the wake of sharp stock market dips. The Nasdaq index, dominated by technology stocks, lost a third of its value last year.
'We hired too much'
For the first time, stars of the sector such as Facebook are expected to report declining revenue. The Consumer Technology Association, which organizes the Las Vegas CES, has estimated that sales of the technology sector in the US will fall to $485 billion this year compared to 2021, a record year for the industry with revenue of $512 billion.
This was in strange contrast with the rest of the US economy, which, despite rising interest rates and inflation, is running at full capacity and struggling to recruit. While in November 2022 alone, big tech companies announced more than 50,000 layoffs, other corporations across the country added 260,000 positions.
The explanation is a simple one. When the Covid-19 pandemic and a series of lockdowns brought the traditional economy to its knees, the entire technology sector benefited from the boom in video conferencing, movies and home shopping. Sales and valuations rocketed and, as a result, the industry was forced to embark on a hiring spree to keep up with demand.
We are interested in your experience using the site.
Salesforce employed 50,000 in 2020. In two years, the figure has grown to 80,000. Amazon, meanwhile, has hired hundreds of thousands more employees. "We hired too many people," Mark Benioff, Salesforce's chair and co-chief executive, said. Since 2022, however, the sector has been going in the opposite direction of the rest of the economy. A bubble is bursting.
This episode demonstrates once again the spectacular flexibility of the US labor market, but also the small size of its technology sector all things being equal. Of the 150 million employed across the US, only 3% are in the tech industry. Hence the disturbing picture: Mass layoffs and job shortages.