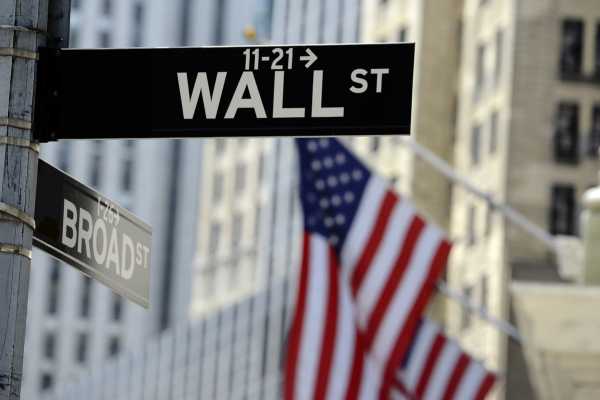 The Fed wants to push unemployment to higher levels in order to fight inflation. While the recent economic data, including today's Services PMI report, shows that the economy is slowing down, the Fed will likely stay hawkish as the job market remains tight.
The hawkish Fed is bearish for stocks, so it's not surprising to see that stocks are moving lower after strong jobs data. Meanwhile, Treasury yields gained upside momentum, and the yield of 2-year Treasuries moved towards multi-week highs near the 4.45% level.
Today's pullback is broad, but energy stocks managed to gain some upside momentum as oil markets moved away from recent lows.
NASDAQ (NAS100)
The tech-heavy NASDAQ has also pulled back as higher Treasury yields put material pressure on tech stocks.
Microsoft, Alphabet, and Amazon were losing ground in today's trading session. The market sentiment towards mega cap tech stocks stays bearish, and it looks that they will need material positive catalysts to change the current trend.
It remains to be seen whether the earnings season, which starts soon, will bring such positive catalysts for tech stocks.
Dow Jones (US30)
Dow Jones pulled back towards the 33,000 level. Walgreens Boots Alliance was the weakest performer in the Dow Jones today. The stock was down by more than 7% as traders reacted to the $6.5 billion opioid litigation charge.
Salesforce declined by more than 3% after the company announced that it would lay off 10% of its workforce. Companies in the tech space continue to reduce their headcount, but this trend has so far had no major impact on the job market.
For a look at all of today's economic events, check out our economic calendar.