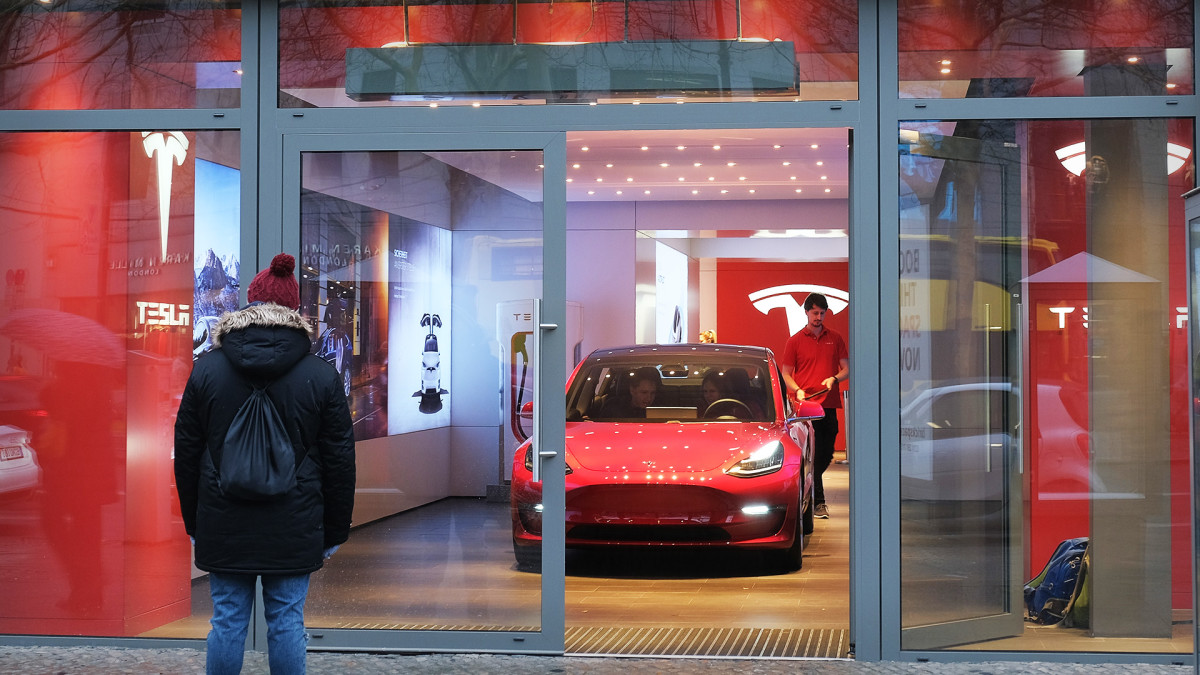 Updated at 12:45 pm EST
Tesla  (TSLA) – Get Free Report shares lagged markets again Friday following reports that the carmaker has extend price cuts in key Asia markets this week, suggesting further demand challenges into the start of the year.
Tesla reduced the starting price of its Model 3 sedan by around 13.5% in China, according to data from its website, and lowered the price of its Model Y by around 10% to 259,900 yuan, the equivalent of around $37,660. Price cuts were also seen in markets in South Korea and Japan as well as Australia.
Tesla delivered a record 405,278 new cars over the three months ending in December, the company said in a statement on Monday, up 31.5% from the same period last year. Deliveries in China, however, fell to a five month low of 55,769 in December, according to data from the China Passenger Car Association.
Production figures, however, were more impressive, rising 44% from last year to 439,700 vehicles, suggesting solid demand given that Tesla doesn't begin the manufacturing process until it has a firm customer order.
That said, price cuts in Asia likely indicate concerns for weaker near-term demand, as well as potential issues with logistics at its Shanghai factory, which was closed for the final week of December and remains vulnerable to the impact of China' ongoing Covid crisis. 
Tesla shares were marked 0.5% higher in early afternoon trading Friday, against a 1.6% gain for the Nasdaq, to change hands at $110.90 each, a move that pegs the stock's one-month decline to around 39.9%. The stock hit a fresh two-year low of $101.81 earlier in the session.
Short interest in Tesla shares remains elevated, as well, with bets around the group pegged at around $12.4 billion, according to recent data from S3 Partners, a figure that represents around 2.72% of the group's outstanding shares.
Tesla will publish its fourth quarter earnings on January 25, with forecasts pointing to an adjusted bottom line of $1.20 per share on revenues of $25.1 billion. 
Those figures could change, however, given that price cuts, first introduced in the fall, could pressure profit margins over the three months ending in December and beyond.
Daiwa Capital Markets analyst Jairam Nathan, who lowered his price target on Tesla by $47, to $130 per share on Friday, sees automotive margins falling by around 20 basis points this year to 27.3%. 
"We model a 10% decline in revenue per unit for 2023," Nathan said. "We expect cost per unit reverting back to the $35,000/unit in 2023, but will only partly offset the revenue per unit decline. Fully ramped new facilities will drive cost efficiencies in addition to help from reversal in commodity & logistics costs."