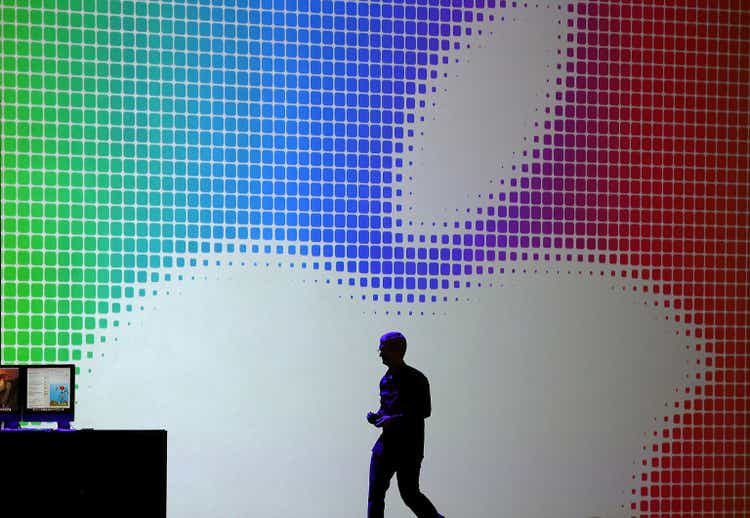 Apple (NASDAQ:AAPL) may be getting ready to unveil its mixed-reality headset later this year, but a widely watched analyst said on Friday the tech giant could unveil multiple versions of the second version of the new technology.
In a blog post, TF International Securities analyst Ming-Chi Kuo said the second-generation version of the headset has two high-end models and low-end models, with both versions developed and produced by Apple (AAPL) manufacturing partners Luxcaseict and Foxconn, respectively.
"The current launch schedule for both models will likely be in 2025," Kuo added.
Apple (AAPL) shares fell 1.5% to $147.04 in early Friday trading.
The first model of the oft-rumored, but never acknowledged headset could be unveiled as soon as June, after recent reports indicated Apple (AAPL) ran into some development issues, delaying an April unveiling.
In January, it was reported that Apple (AAPL) is working on software to help users build their own augmented reality apps for its yet-to-be released mixed-reality headset to help boost sales of the device.
Apple's (AAPL) device, unlike others in the market place, is widely expected to incorporate augmented and virtual reality technologies. Other headsets, such as Meta Platforms (META) Quest line of products, only utilize virtual reality.
Last year it was reported that Apple (AAPL) had increased its work on the headset – believed to cost as much as $3,000 – and changed the name of the operating system that runs the device.
Apple (AAPL) suffered a setback this week when the Biden Administration declined to overrule a ruling from the U.S. International Trade Commission that could lead to an import ban on Apple Watches.