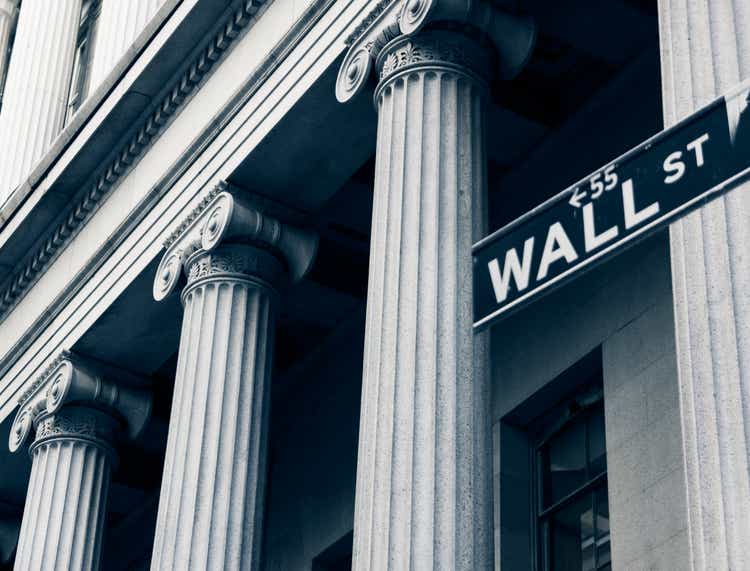 U.S. stocks surged on Friday, bolstered by hope that powerbrokers in Washington will reach a deal on the federal debt ceiling. Meanwhile, Marvell Technology (MRVL) became the latest AI-fueled rally for a high-profile stock, giving a further lift to the tech sector.
For the S&P 500 and Nasdaq, the gains added to a tech-led advance in the previous session. Meanwhile, the upswing allowed the Dow to break a five-session losing streak.
The Nasdaq Composite (COMP.IND) closed +2.2%, the S&P 500 (SP500) finished +1.3% and the Dow (DJI) ended +1.0%.
The Nasdaq surged 277.59 points to close at 12,975.69. The Dow Jones rose 328.69 to end at 33,093.34 and the S&P 500 advanced 54.17 points to finish at 4,205.45.
Eight of the 11 S&P sectors finished higher. Consumer Discretionary, Communication Services and Info Tech led the advance. Energy, Health Care and Utilities posted fractional declines.
"Equity markets this week applied a simple Sorting Hat approach to capital allocation. If the stock is, was, or possibly could be tagged as an AI play, it was placed in the Use Of Funds Hat," Alex King from Cestrian Capital Research told Seeking Alpha. "If the stock was deemed Doesn't Look Like An AI Play Even When Squinting, it was placed in the Source of Funds Hat."
King noted that this split explains "why for the week, the Nasdaq has fair mooned, the S&P moved up nicely, but the Dow and the Russell have been left on the shelf like so many unwanted sequential processors."
The analyst added: "Tech is long overdue a short-term hangover – perhaps we get it next week. Aside from any short-term corrections we continue to look higher for longer as regards the major indices."
Investors had their eyes on Washington during the session. Reports from early in the day indicated that negotiators were moving towards a potential deal to raise the U.S. government's debt ceiling, a move that would avoid a potential default that experts feared could be looming if no agreement is reached.
Among individual stocks, MRVL was a standout, jumping more than 30% after the semiconductor company released Street-beating earnings and gave a rosy projection for its AI-related growth.
Elsewhere, investors also digested new inflation data. Government statistics showed that the PCE price index, a favorite measure for the Federal Reserve, rose 0.4% in April compared to the previous month, higher than economists had projected. On a year-over-year basis, the PCE price index climbed 4.4%.
The same report showed that personal income rose 0.4% compared to the previous month, while spending rose 0.8%.
Turning to the bond market, the 10-year Treasury yield (US10Y) dipped about 1 basis point to 3.81% and the 2-year yield (US2Y) rose 6 basis points to 4.57%.
More on Markets: