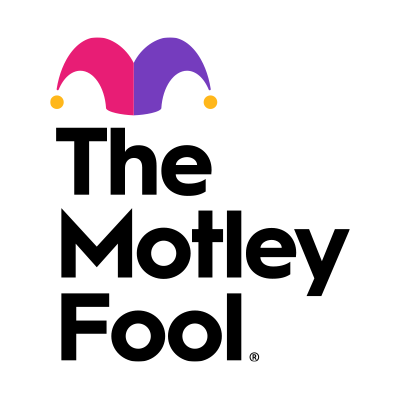 Cathie Wood and Wall Street analysts aren't always on the same page. Analysts are bearish, for example, on the three stocks that have helped the most in Wood's Ark Innovation ETF (ARKK -1.42%) trouncing the market so far in 2023.
However, there are some cases where analysts fully agree with her picks. Here are three Cathie Wood stocks that could more than double in 12 months, according to Wall Street.
1. Intellia Therapeutics
Wood owns shares of Intellia Therapeutics (NTLA 1.43%) in two of her ETFs — the flagship Ark Innovation ETF and the Ark Genomic Revolution ETF (ARKG -2.04%). And she has scooped up more of the stock in recent weeks for both ETFs. 
If Wall Street is right about Intellia, Wood might want to buy more shares. The consensus 12-month price target for the gene-editing stock reflects an upside potential of 130%.
How could Intellia deliver that kind of impressive gain? A strong overall bull market would certainly help. That would create an environment where investors are more likely to put their money on higher-risk stocks such as Intellia.
Intellia's pipeline progress could also provide catalysts. The company expects to present additional data this year from clinical studies of NTLA-2001 in treating transthyretin (ATTR) amyloidosis and NTLA-2002 in treating hereditary angioedema. It also plans to submit for regulatory approval to advance NTLA-3001 into clinical testing as a potential treatment for alpha-1 antitrypsin deficiency.
2. Ginkgo Bioworks
Ginkgo Bioworks (DNA -4.85%) is also a holding in the Ark Innovation ETF and the Ark Genomic Revolution ETF. The company is a leader in cell programming technology that's used in developing pharmaceuticals, foods, fragrances, and more. 
The average analysts' 12-month price target for Ginkgo Bioworks is nearly 145% higher than its current price. However, there is a considerable difference of opinion among analysts about how high the stock can go. One analyst is especially bullish, with a price target that's roughly 6x higher than Ginkgo's share price right now. 
Ginkgo stock could double simply by returning to its levels from early last year. A booming overall stock market is an important prerequisite for Ginkgo to have a chance of meeting Wall Street's expectations. The company could also potentially generate more investor enthusiasm if it lands a few splashy new deals with big customers.
3. Compass Pathways
Compass Pathways (CMPS -0.29%) isn't a large holding for Wood. The psychedelic stock makes up less than 1% of her Ark Genomic Revolution ETF's portfolio. However, Compass stands out in one notable aspect.
Wall Street is extremely optimistic about the stock's prospects. The consensus 12-month price target for Compass Pathways reflects an upside potential of close to 325%. Even the most pessimistic analyst surveyed by Refinitiv thinks that the stock will double within the next 12 months. 
What's behind this exuberance? High expectations for Compass' COMP360 psilocybin therapy. The company should report data later this year from two phase 2 clinical studies evaluating COMP360 in treating anorexia nervosa and post-traumatic stress disorder. Compass is also moving forward with a phase 3 study targeting treatment-resistant depression. 
The trade-off
Since both Wood and Wall Street like these stocks so much, should you buy them too? Not necessarily. The trade-off with stocks that offer the potential to more than double in 12 months is that they are quite risky.
Intellia Therapeutics, Ginkgo Bioworks, and Compass Pathways remain unprofitable. Their valuations are based on investors' hopes for future success. But those hopes could be dashed. Even one setback could cause any of these stocks to sink instead of soar.
Risk-averse investors, therefore, will be better off staying away from all three of these stocks. For more aggressive investors, though, they could be worth checking out. My view is that Compass Pathways is the most likely of the three to actually double or more over the next 12 months. However, there's still a significant chance that the stock won't be able to sustain the momentum it's had so far in 2023.
Keith Speights has no position in any of the stocks mentioned. The Motley Fool has positions in and recommends Compass Pathways Plc and Intellia Therapeutics. The Motley Fool has a disclosure policy.