The eco-friendly initiative that aims to reduce carbon emissions C+Charge has enter stage two of its token presale after raising $800k. C+Charge is developing an environmentally friendly payment charging model that provides drivers with an easy charging experience as well as the opportunity to earn carbon credits.
[embedded content]
Find the full C+Charge bullish news in the video above, follow his YouTube channel for more crypto presale updates.
C+Charge Dominate Electric Vehicle Market
By utilizing blockchain technology, C+Charge will help in the democratization of the carbon credit market. The market for electric vehicles has grown significantly over the last several years, but there are still certain obstacles to be addressed. However, C+ Charge is now combining blockchain technology with carbon credits in order to address these issues and alter the entire industry.
The main goal of C+ Charge is to promote the use of electric vehicles by making it simpler for users to obtain carbon credits. Users will be able to avoid inconsistent pricing and hidden costs with the help of C+Charge's decentralized peer-to-peer payment system. C+Charge is the first initiative to utilize blockchain technology to EV charging space.
Users can use the app to find charging stations that accept CCHG tokens as payment. Users will also obtain carbon credits for every recharging of their vehicle. C+Charge promotes EV ownership by standardizing payments and rewarding customers who charge their vehicles.
Stage Two of CCHG Token Presale
The CCHG token, C+Charge's native token, can be used to easily pay for charging an electric vehicle at any station that accepts it. The token is running on BNB Smart Chain. The CCHG has raised more than $800,000 in their ongoing second stage of presale.
The current price of one CCHG is $0.014, once the second stage is concluded in six days, the price will increase to $0.016. Guide on how to buy CCHG token here.
🏅ANOTHER MILESTONE ACCOMPLISHED

✨$800,000 RAISED✨

$1 million coming soon! 👀

Buy $CCHG now 🔽https://t.co/ixe18bPqzI#Presale #GreenEnergyCrypto #ReFi #Blockchain pic.twitter.com/lAfGNZi8z0

— C+Charge (@C_Charge_Token) February 8, 2023
C+Charge Tokenomics
An innovative factor of the C+Charge token ecosystem will be that whenever tokens are used to pay for a charge, they will be removed from circulation, allowing the network to maintain a steady supply of demand.
As the number of charging stations increases, so will the amount of tokens removed from the system, providing organic support. In order to simplify management, the project's presale was expanded from four to eight stages so that it would be easier to run.
Presale Stages:
Phase 1 – $0.013
Phase 2 – $0.014
Phase 3 – $0.016
Phase 4 – $0.017
Phase 5 – $0.018
Phase 6 – $0.019
Phase 7 – $0.020
Phase 8 – $0.021
Early investors stand to make a significant profit once the token is listed. The first CEX launch will take place on March 31st. See our C+Charge price prediction here.
User-beneficial NFTs
C+Charge aims to use NFTs that are useful to its users. Through its reflection program, the C+Charge app will allow users to make NFTs of all carbo credits earned through charging and token holdings.
Finding real-world utility and use cases is part of C+Charge's identity and purpose, and the platform will try to leverage NFTs that bring value and utility. However, there are also other advantages for NFTs that focus on branding and marketing.
The C+Charge network will attempt to offer an NFT program that will collaborate with EV car makers and other stakeholders to produce special, limited edition designs using EVs. These will be used to strengthen C+Charge's position in the EV market and to promote sustainable mobility for all.
Related
Meta Masters Guild – Play and Earn Crypto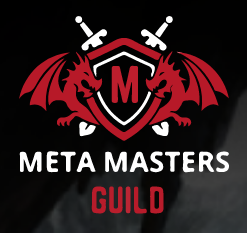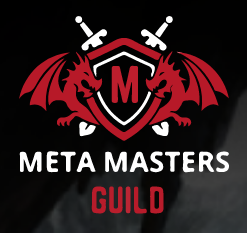 Innovative P2E NFT Games Library Launching in 2023
Free to Play – No Barrier to Entry
Putting the Fun Back Into Blockchain Games
Rewards, Staking, In-Game NFTs
Real-World Community of Gamers & Traders
Round One of Token Sale Live Now – memag.io