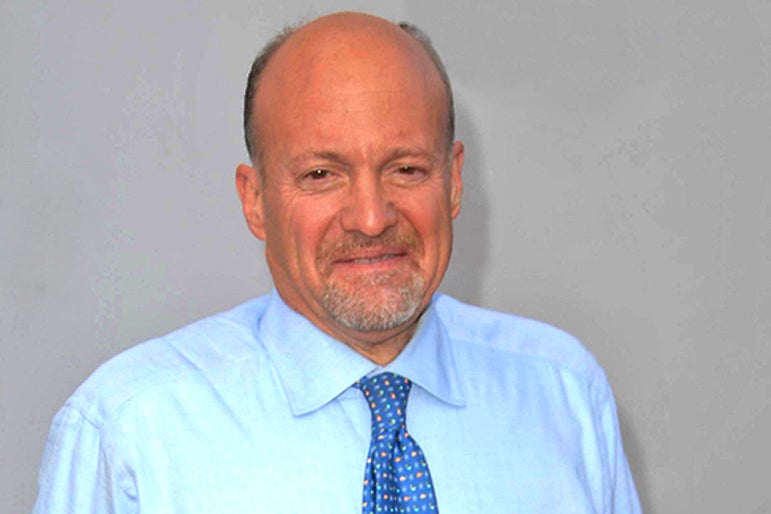 After calling Tesla Inc. TSLA a "sleeping giant" in late January, CNBC Mad Money host Jim Cramer reiterated his positive opinion on the electric vehicle giant.
What Happened: Cramer was asked by his colleagues on the Feb 6 edition of "Squawk on the Street" to pick between Tesla and Ford Motor Co. F. "Now, Tesla," he replied.
Cramer reasoned that Ford's quarter was a really bad miss. "And Jim Farley has to make this quarter. I'm selling this now," he added. His co-host David Faber expressed surprise at the Mad Money host's choice and said, "We have the music up but he said Tesla over Ford and General Motors Corp. GM."
At this, Cramer said Tesla didn't have more insider selling, which was good. Billionaire investor and Baron Capital founder Ron Baron may come in tomorrow and say the stock is worth $1,000, he added.
See also: Best Electric Vehicle Stocks
Why It's Important: Cramer's reference to Tesla as a sleeping giant on the same show in late January was premised on the stock's attractive valuation.
He wouldn't want to bet against Tesla when it was down so much, he had said then.
Tesla's fundamentals deteriorated in 2022, reflecting production disruptions, demand worries and concerns about CEO Elon Musk's absentee leadership amid his preoccupation with Twitter. The stock promptly reacted with a 65% plunge for the year.
The company's fourth-quarter results released in late January were better than feared and the management commentary regarding the outlook for 2023 was also encouraging.
Tesla has initiated some bold actions, including steep price cuts taking advantage of its scale. The price cuts and the Cybertruck that is rumored to be commercially launched later this year are expected to perk up volumes this year.
Ford reported an earnings miss for the fourth quarter, with the company blaming the shortfall on executive issues and supply-chain challenges.
Tesla shares closed Monday's session 2.52% higher at $194.76, according to Benzinga Pro data.
Read next: What's Next After Tesla's 58% YTD Rally? Analyst Expects This Key Event To Bring More Upside