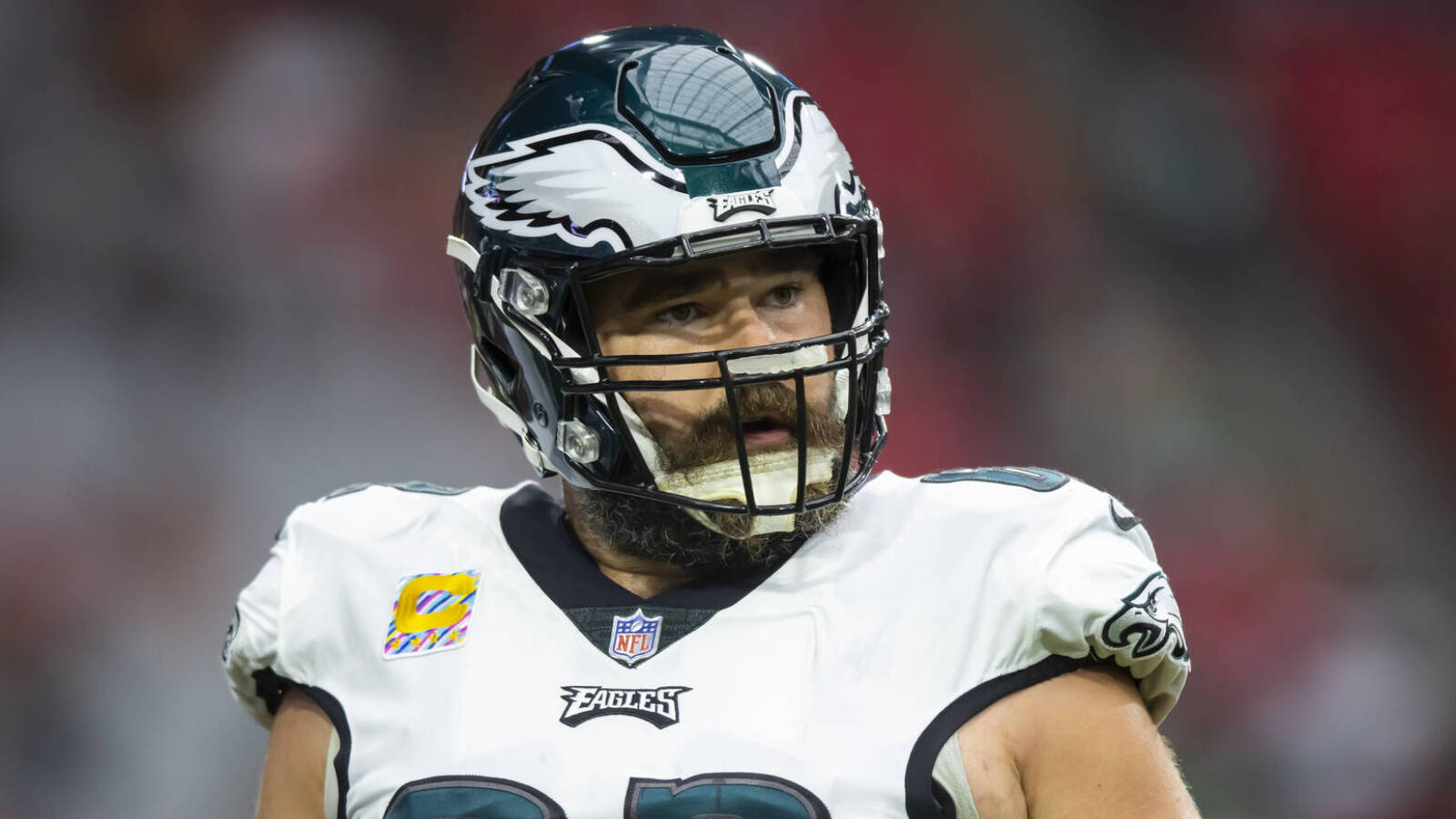 Eagles center Jason Kelce has mulled retirement in each of the last several offseasons. As such, it will not come as much of a surprise to learn that the 35-year-old will again consider hanging up the cleats in the coming weeks, as reported by ESPN's Adam Schefter.
Of course, Kelce will assume his familiar role as Philadelphia's starting center in Super Bowl LVII on Sunday. Kelce — whose brother, Travis Kelce, will suit up for the opposing Chiefs — will be seeking his second championship ring, though he does not believe the outcome of the game will influence his decision.
"From everything I've been told about when you know it's time to retire or not, you just know when you know, and it's going to be when you don't want to play football anymore," he said. "And I don't think that winning this game is going to determine whether I want to continue playing football or not."
Indeed, after Sunday's contest, Jason Kelce will have at least one championship on his resume, and he has enjoyed a long and remarkably durable career in which he has established himself as one of the best pivots of his generation. And despite his age and the fact that he has been contemplating retirement for some time, there is no question that the Eagles would want him back.
Kelce, who added his sixth Pro Bowl nod and fifth First Team All-Pro bid to his career accomplishments in 2022, continues to play at a high level. Pro Football Focus did not charge him with a single sack and assigned him a stellar 88.9 overall grade for his efforts this season, the second-best mark among all qualified centers and just one point behind his Super Bowl LVII counterpart, Creed Humphrey. He was also the anchor of a line that helped the Eagles to a tremendous season in which they finished third in the league in both total offense and points per game.
Obviously, Philadelphia wants to have some clarity on Kelce's plans before the start of the league year on March 15, and Schefter says Kelce does plan to make a decision by then.
If and when Kelce chooses to walk away, 2022 second-rounder Cam Jurgens is in line to take his place.