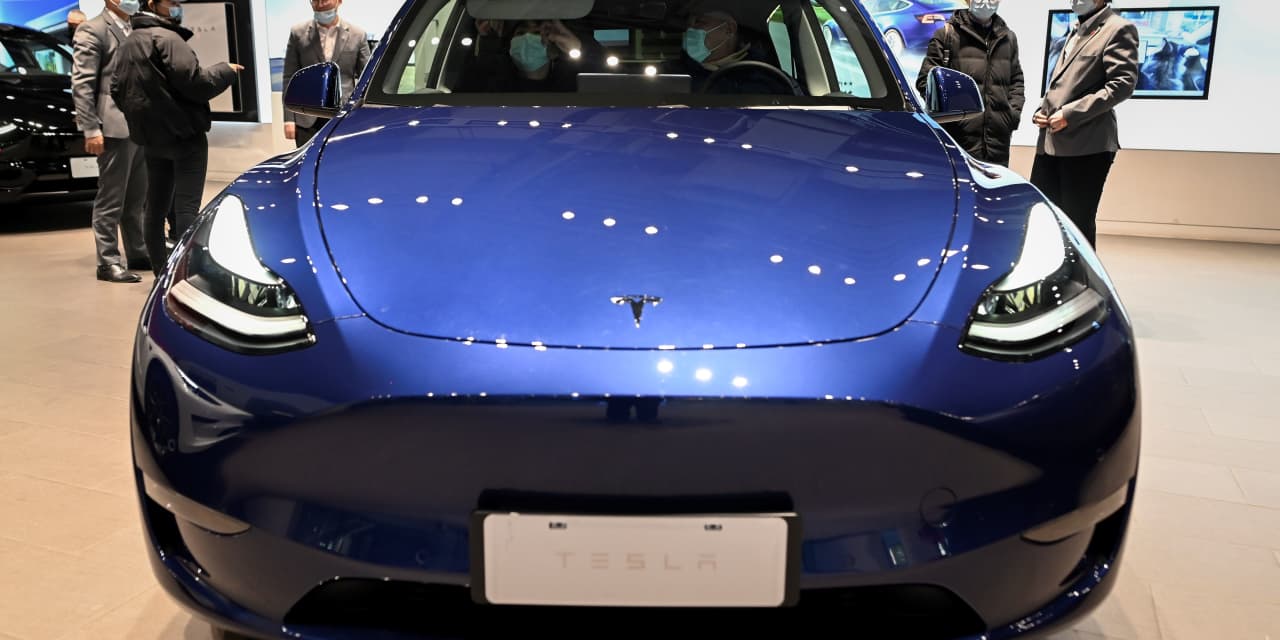 Tesla Inc. Chief Executive Elon Musk teased a "Master Plan 3" for the electric-vehicle maker on March 1, nearly a year after he first tweeted about the blueprint.
Musk said late Tuesday that details will be unveiled at Tesla's
TSLA,
+2.28%
investor day on March 1, scheduled to take place at the company's Texas headquarters.
"We suspect his plan will tie together" with Tesla's 2016 Master Plan 2, mentioning robotaxis, shared rides to reduce driving miles, "megapack" batteries, and recycling targets, said Chris McNally, an analyst with Evercore ISI.
Musk tweeted on March 16 that he was "working on" the plan:
Musk released the second Master Plan in March 2016, promising a few things that have fallen short of reality.
See also: Ford logs $2 billion loss in 2022, says profit was left 'on the table'
Tesla still does not have an electric bus, for instance, and a basic trim of its cheapest electric vehicle, the Model 3 sedan, starts at $43,500. Tesla said in January that a "next generation" vehicle platform is in the wings.
Part 2 also included some autonomy and car-sharing goals that haven't come to pass.
The first plan, from 2006, outlined Tesla's strategy of starting off with a pricey and highly desirable sports car as a springboard to future more affordable EVs.
Don't miss: Tesla and Ford are cutting auto prices, but GM says it won't
Autopilot and Full Self Driving, Tesla's suite of advanced driver-assistance systems for highway and urban driving, are under probes from several state and federal agencies. Tesla "robotaxis," shared driverless cars, are also not yet available.
Consumer Reports recently ranked Autopilot "middle of the pack" in autonomy, bestowing higher marks on Ford Motor Co.'s
F,
-0.22%
BlueCruise and on General Motors Co.'s
GM,
+0.41%
SuperCruise.
"Tesla hasn't changed Autopilot's basic functionality much since it first came out, instead just adding more features to it," Consumer Reports said.
For all ADAS, Consumer Reports cautioned that driver attention is needed at all times, saying that "cars that can truly and safely drive themselves remain a long way off."
Shares of Tesla have lost 35% in the past 12 months, compared with losses of around 9% for the S&P 500 index.
SPX,
-1.11%