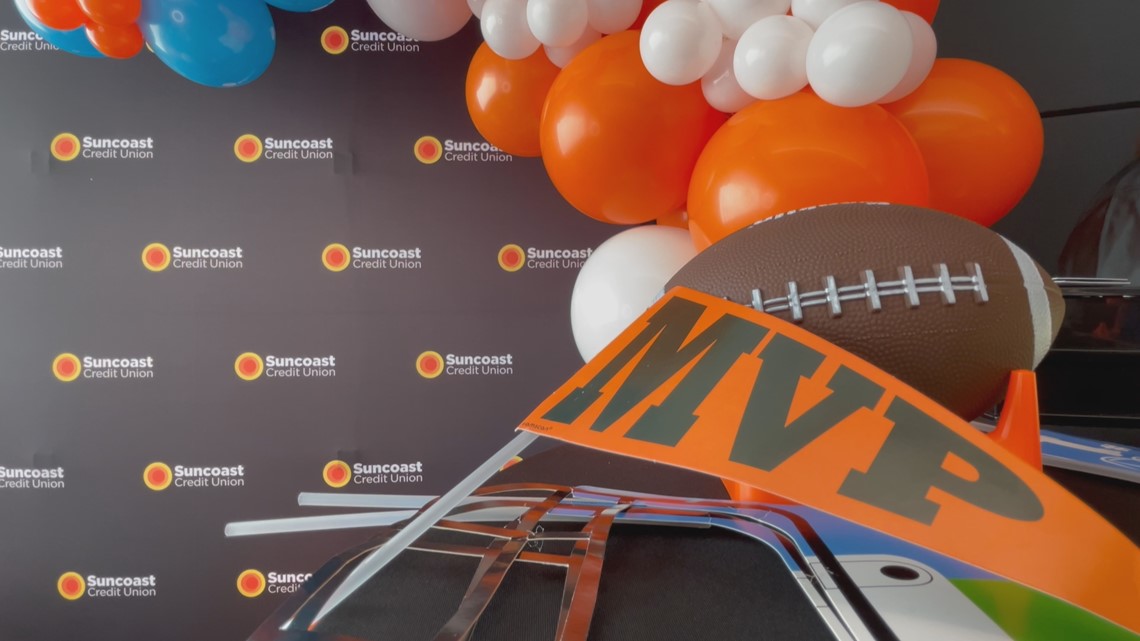 Suncoast Credit Union hosted a fun event in Tampa aimed at teaching financial literacy to teens.
TAMPA, Fla. — Financial Football may not have quite the excitement of a sporting event, but that's not for the lack of trying. 
The games for the event were played Saturday morning indoors, but they still featured football jerseys, referees and plenty of cheering.
For the 13th year, Suncoast Credit Union staged a fun morning of competitions for students from seven Hillsborough County high schools. Teams squared off answering financial questions about credit scores, debt reduction and 401K's.
Buccaneer wide receiver Deven Thompkins kicked off the day, talking about the importance of managing money. Thompkins, who has two young children, told the group to think about spending money on what "really matters."
Suncoast Vice President of Community Impact Robert Hyde said it's important for teens to learn the basics of money management so they don't get in trouble down the road.
"We teach them how to responsibly manage their money," Hyde said. "We teach them about checking accounts, saving accounts and probably most importantly, how to manage credit."
The team from Jefferson High School came out on top in the Financial Football competition. Each student will receive a $250 savings certificate and Suncoast will donate $500 to the school.