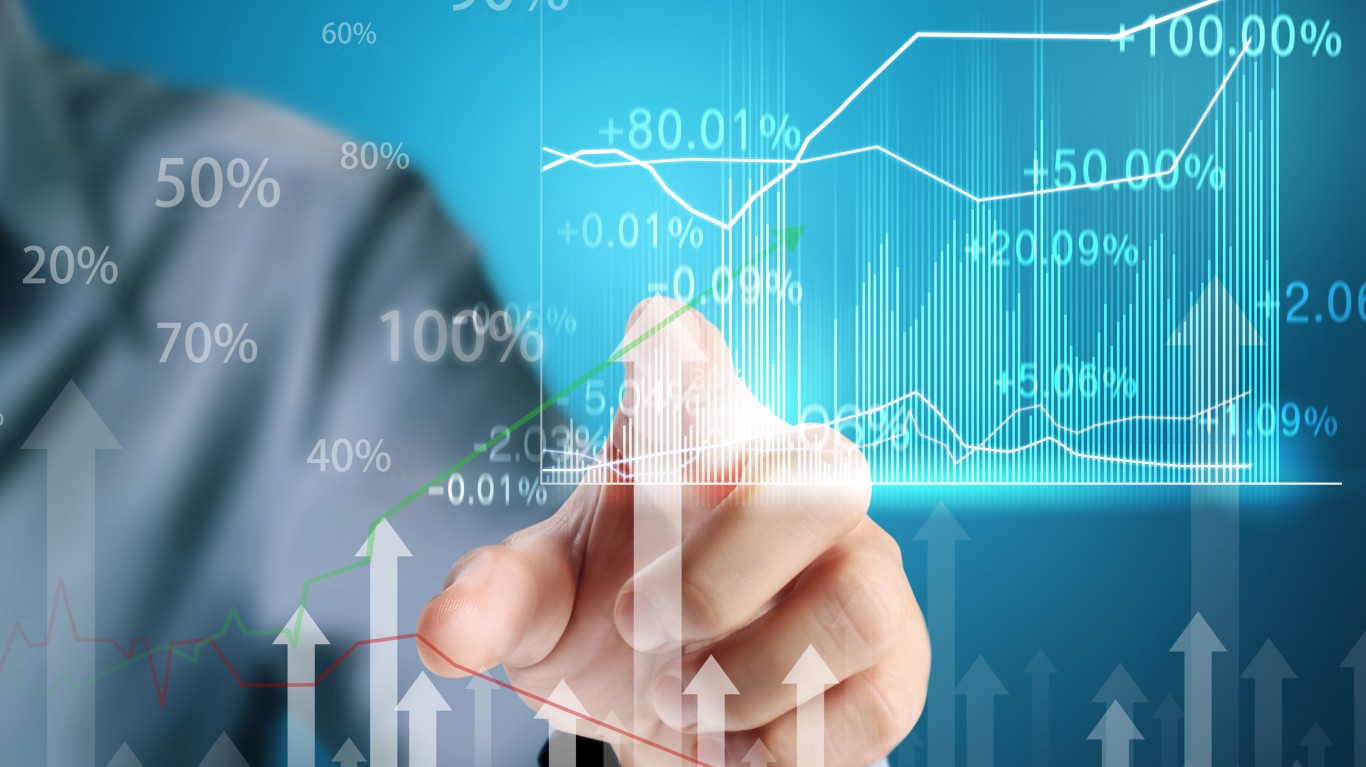 Fourth-quarter earnings reporting is all but over, and many across Wall Street are watching the quick move higher in interest rates with a high level of anxiety. The two-year Treasury note is trading at a 4.89% yield, the highest since 2006, and with the 10-year note at a 4.07% yield, the wide inversion suggests a recession could emerge soon. With inflation still running hot, it is a good bet at least three more interest rate hikes are on the way, and they may end up being bigger than expected.
It makes sense now, with the market still positive for the year after a large bear market rally, to move from the momentum and meme stocks to more conservative large-cap stocks with dividends. We screened the Dow Jones industrial average looking for the highest-yielding companies in sectors that look to benefit from solid demand and those that can do well even if a severe recession is on tap for 2023.
We only selected stocks that are rated Buy at major Wall Street firms, as one of the highest-yielding companies did not have a single analyst with a Buy rating. If nobody likes a stock, it likely has trouble below the surface. It is important to remember though that no single analyst report should be used as a sole basis for any buying or selling decision.
The following stocks are listed in order of the highest yield.
Verizon
This top telecommunications stock offers tremendous value at current levels. Verizon Communications Inc. (NYSE: VZ) provides communications, technology, information and entertainment products and services to consumers, businesses and governmental entities worldwide.
Its Consumer segment provides wireless services across the wireless networks in the United States under the Verizon and TracFone brands and through wholesale and other arrangements. It offers fixed wireless access (FWA) broadband through its wireless networks, and it offers wireline services in the Mid-Atlantic and northeastern United States, as well as the District of Columbia, through its fiber-optic network, Verizon Fios product portfolio and a copper-based network.
The Business segment provides wireless and wireline communications services and products, including data, video, conferencing, corporate networking, security and managed network, local and long-distance voice, network access and various IoT services and products, as well as FWA broadband through its wireless networks.
Investors receive a 6.81% dividend. Cowen has a $55 target price on Verizon Communications stock. The consensus target is $44.84, and the stock ended Thursday trading at $38.41 a share.
Walgreens
This huge drugstore chain operator is a safe retail play for investors looking to add health care now, and it trades at a cheap 7.5 times 2023 earnings expectations. Walgreens Boots Alliance Inc. (NASDAQ: WBA) operates as a pharmacy-led health and beauty retail company. It operates through three segments.