Federal Reserve Chair Jerome Powell said Tuesday that the central bank's fight against inflation has "a long way to go," citing a blockbuster jobs report last week that showed the labor market remains hot despite the Fed's efforts to cool the economy.
"This process is likely to take quite a bit of time," Powell said. "It's not likely to be smooth."
Consumer prices rose 6.5% over the yearlong period ending in December, which amounts to a significant slowdown from a summer peak but is more than triple the Federal Reserve's target of 2%.
Speaking at The Economic Club of Washington, D.C., Powell said the "extraordinarily strong" job figures took the Fed by surprise.
The economy added 517,000 jobs in January and the unemployment rate fell to its lowest level in 53 years.
"It's certainly stronger than anyone I know expected," Powell said. "We didn't expect it to be this strong."
"It kind of shows you why we think this will be a process that takes a significant period of time," he added.
The Fed recently imposed the latest in an aggressive string of borrowing cost increases as it tries to slash price hikes by slowing the economy and choking off demand. The approach, however, risks tipping the U.S. economy into a recession and putting millions out of work.
Powell has repeatedly said that the Fed will keep its benchmark interest rate elevated until inflation reaches the central bank's 2% target. That means borrowers face higher costs for everything from car loans to credit card debt to mortgages.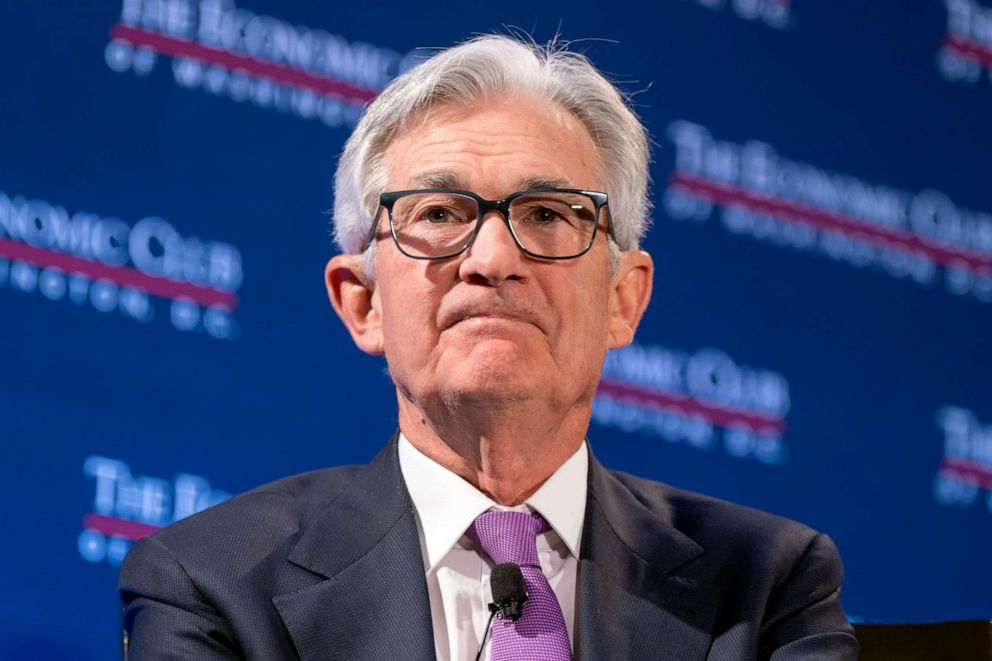 While Powell said the strong jobs report indicates that the fight against inflation remains in its "very early stages," he considered the labor boom a positive sign.
"It's a good thing that inflation has started to come down without cost to the labor market," he said.
The remarks from Powell arrive a day after Treasury Secretary Janet Yellen rejected recession fears in an interview with "Good Morning America" on Monday, saying the economy remains "strong and resilient."
"You don't have a recession when you have 500,000 jobs and the lowest unemployment rate in more than 50 years," Yellen said.
Government data last month showed that the U.S. economy grew robustly at the end of last year.
Still, most economists expect a recession later this year, as interest rate hikes weigh on the economy, according to a survey released by Bloomberg last month. Forecasters expect gross domestic product to fall over the second and third quarters of this year, the survey found.
Since some areas of the economy have defied an expected slowdown, more rate hikes are likely forthcoming, Powell said.
"We think we're going to need to do further rate increases," he said. "And we think we're going to need to hold policy at a restrictive level for a period of time."