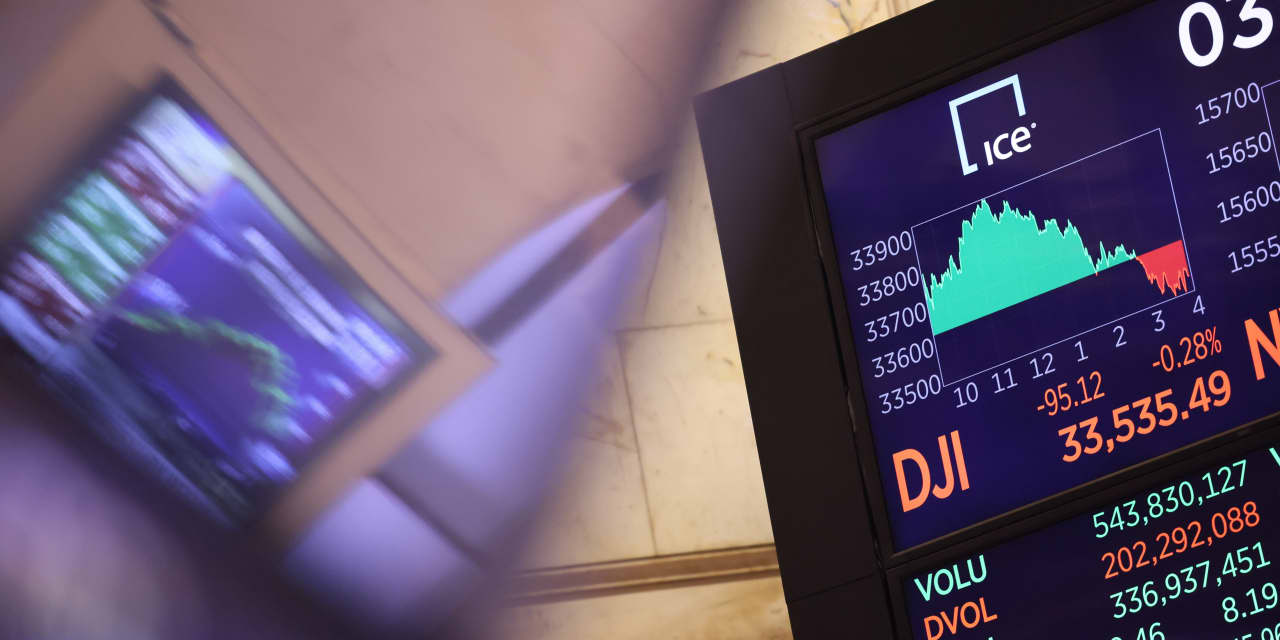 Two initial public offerings underwritten by major investment banks added shares ahead of their trading debuts on Thursday, as the new-issues market taps into strong gains by the broad equities market so far in 2023.
Meanwhile, an upcoming deal from Sondors, which makes electric bikes and motorcycles, increased the estimated dollar proceeds in its IPO.
After a slow finish to 2022, the IPO market is beginning to show more signs of life amid a quick rise in equities so far this year. The Nasdaq
COMP,
-0.76%
is currently up 15% in 2023, while the S&P 500
SPX,
-0.64%
is up by about 8.1%.
Nextracker leads week's IPOs
With proceeds of about $638 million, Thursday's IPO from Nextracker
NXT
ranks as the largest deal of the week by dollar volume.
A unit of electronic-equipment maker Flex Ltd.
FLEX,
-2.75%,
Nextracker makes software that helps orient solar panels toward the sun.
Nextracker increased the size of its IPO to 26.6 million shares from 23.26 million and priced it at $24 a share, above the estimated range of $20 to $23.
JPMorgan, BofA Securities, Citigroup, Barclays, Truist Securities, HSBC, BNP Paribas, Mizuho, Scotiabank and KeyBanc Capital Markets are underwriting the deal.
Hesai Group IPO prices at top of range
Meanwhile, Hesai Group 
HSAI,
+17.63%
priced 10 million American depositary shares at $19 each in a bid to raise $190 million in its initial public offering on the Nasdaq on Thursday, as reported by IPOScoop.com.
The Shanghai and Cayman Islands company priced the IPO at the top of its $17 to $19 estimated price range and added 1 million shares.
Hesai Group describes itself as a leader in three-dimensional light-detection and ranging technology, which is used in passenger and commercial vehicles with driver-assistance systems, as well as in self-driving vehicles.
Goldman Sachs, Morgan Stanley, Credit Suisse and Huatai Securities are underwriting the IPO for Hesai Group.
Sondors IPO to boost dollar proceeds
Malibu, Calif.-based e-bike company Sondors cut its estimated price to $4-$6 a share from $6-$8 a share while raising the size of the offering to 4 million shares from 2.5 million shares.
At the midpoint of the revised range, Sondors will now raise $20 million, up from $17.5 million under its earlier terms.
Sondors plans to trade on the Nasdaq under the symbol SODR with underwriter A.G.P.
Also on Thursday, Lucy Scientific Discovery Inc.
LSDI,
-16.00%
priced 1.9 million shares at $4 for proceeds of $7.5 million with underwriter WestPark Capital.
Earlier this week, Lichen China Ltd.
LICN,
-5.56%
priced 4 million shares at $4 for proceeds of $16 million with underwriter Univest Securities.