InvestorPlace – Stock Market News, Stock Advice & Trading Tips
Everyone's talking about artificial intelligence (AI) these days. 
In fact, just a few days ago tech giant Alphabet (GOOG, GOOGL) said the word "AI" on its conference call exactly 62 times! Microsoft (MSFT), meanwhile, also can't stop talking about AI. Nor can Tesla (TSLA), Amazon (AMZN), Apple (AAPL), or anyone else for that matter. 
Artificial intelligence is all anyone wants to talk about these days.
And with good reason – AI will change the world forever. It will fundamentally transform society, much like the internet, the steam engine, the wheel, and even fire. It will change the paradigm of life as we know it. 
But for all this talk about AI, most people still have one huge question: How in the world do you invest in it?
AI is everywhere already. It's on your phone with Siri; in your home with Alexa; on your computer with ChatGPT. 
But Apple makes those phones. Amazon makes those voice assistant devices. Microsoft basically owns ChatGPT. 
So do you invest in the AI "Gold Rush" by buying Apple stock, Amazon stock, and Microsoft stock? 
You could – but those are trillion-dollar companies. So, even if their AI applications create trillion-dollar empires, their stocks will only rise 100%. 
Sure, a 100% return is nothing to laugh at. In fact, my subscribers just bagged a near-100% winner in three months, and we're very proud of that. 
But the AI Revolution represents one of those once-in-a-lifetime investment opportunities where 1,000% and even 10,000% returns are entirely possible. 
With opportunities that big, we shouldn't settle for 100% winners. We should think bigger. 
And that's why I think the best way to invest in the AI Revolution today is through self-driving cars. 
AI Drives AVs
AI is a technological tool, much like the internet is. 
As technological tools, neither AI nor the internet are all that valuable by themselves. Rather, in order to extract value from these tools – as is true with pretty much anything – you have to do something with it. You must apply it. 
Apple applied the internet to the phone, created the iPhone, and built a $2.4 trillion empire. 
Amazon applied the internet to shopping, created e-commerce, and built a $1.1 trillion empire.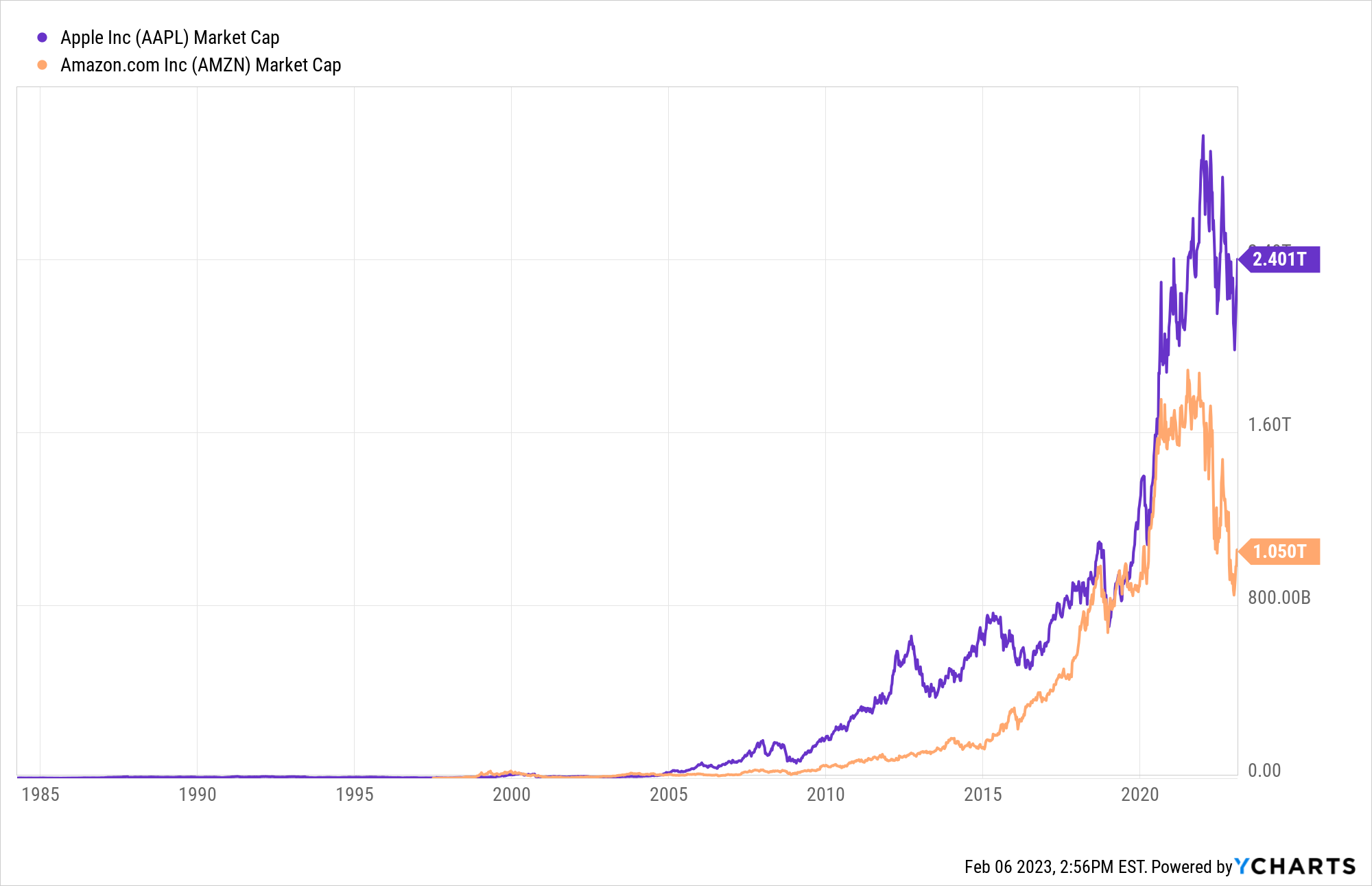 When looking to invest in AI, we cannot invest in just AI. We have to invest in companies that are innovatively applying AI to a huge industry and creating a new paradigm in the way humans do things. 
That's why we think the best AI investment opportunity right now may be self-driving cars. 
Autonomous vehicles are nothing more than AI applied to the world of transportation. 
Here's how self-driving tech works, in a nutshell… 
A car gets outfitted with a bunch of sensors and cameras. Those sensors and cameras collect information and data about the car's surroundings. That data is processed by an AI system, which outputs real-time, instant decisions to the car's hardware. And those decisions ultimately determine whether the car accelerates, brakes, changes lanes, turns, or does anything.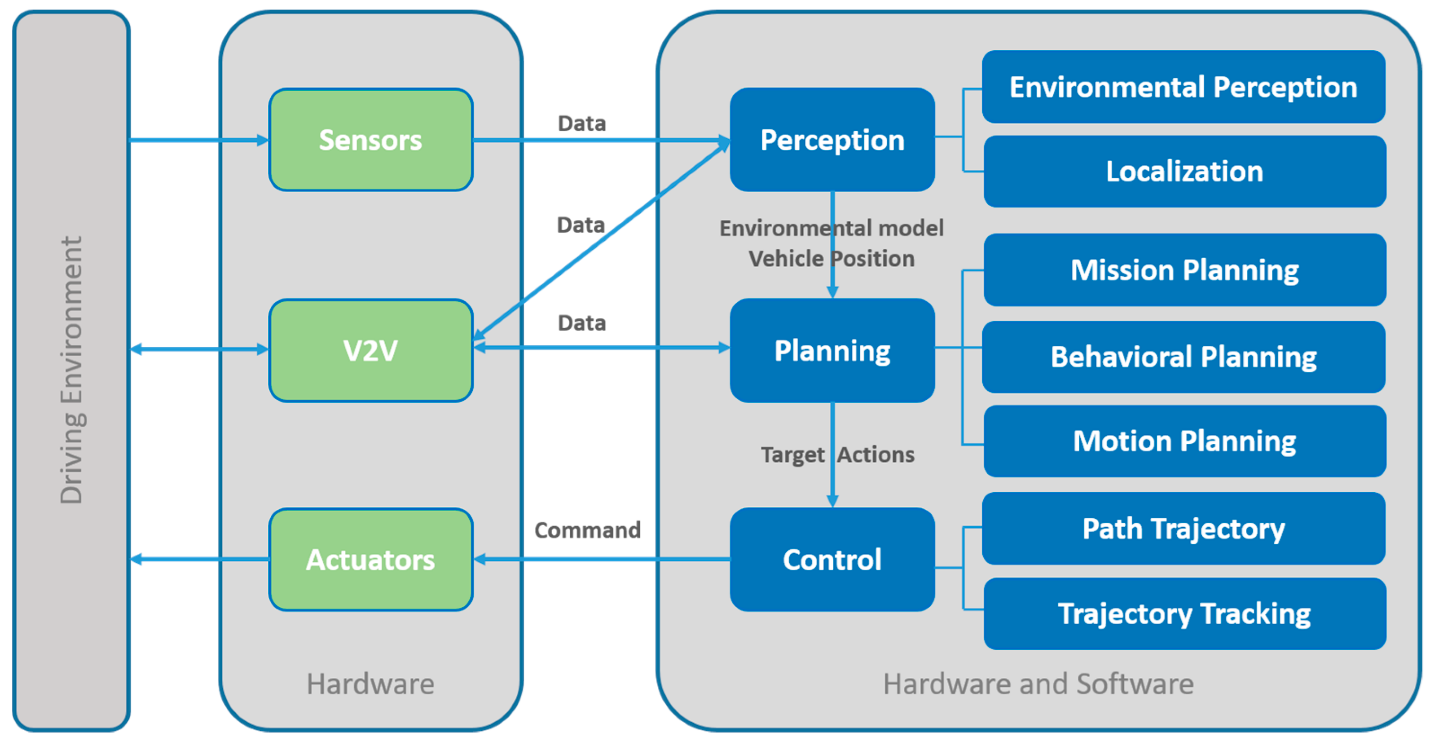 AI is the "engine" of the self-driving car. 
Therefore, it is no coincidence that at the same time we are seeing all this hype about AI and ChatGPT, we are finally starting to see self-driving cars on the road. 
Next time you fly in Phoenix Sky Harbor International Airport and fetch a ride-share, you may be picked up in a fully autonomous vehicle with no driver in the car – at all. That's because Alphabet's ride-sharing unit, Waymo, just opened its autonomous ride-hailing business in Phoenix to the general public for the first time ever. 
It marks the first time in U.S. history that anyone can order an autonomous ride-hailing vehicle. 
This isn't an anomaly. It's the start of a new trend. 
Transportation 2.0
Waymo has also launched fully autonomous ride-sharing services in San Francisco. And Uber (UBER) said it will start its own robo-taxi services in Las Vegas this year. 
It's not just ride-sharing, either. 
Mercedes-Benz said that later this year, it will launch a new line-up of vehicles with L3 autonomous driving capability. For context, Tesla's cars only have L2 autonomous driving capability. The gap between the two tiers is wide. L2 requires constant human monitoring. L3 allows drivers to safely watch movies, read books, text friends, work on a laptop, etc., while the car is in self-driving mode.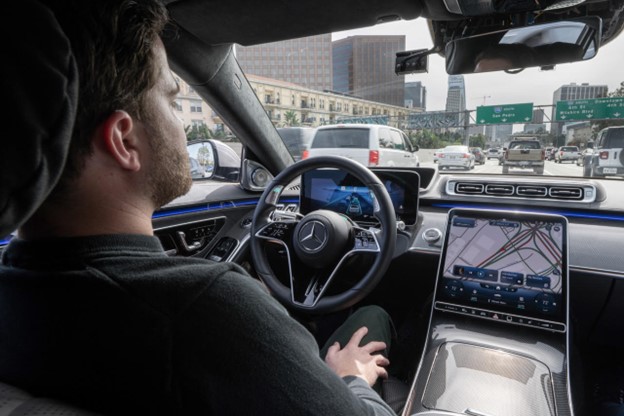 It's a huge deal. 
And again, it isn't alone. Volvo (VLVLY) said it is launching a vehicle – the EX90 – with potential L3 driverless capability in early 2024. 
Meanwhile, you may have noticed all the news reports about self-driving delivery cars. You may have even had your stuff delivered by one recently. They're everywhere these days!
In Houston, Domino's (DPZ) is using small autonomous vehicles to deliver pizzas. Uber Eats is using its own autonomous vehicles to deliver food in Houston and Mountain View. Meanwhile, 7-Eleven is also using autonomous vehicles to drop off food orders in Silicon Valley.
Kroger (KR) – America's largest grocer – has a fleet of autonomous cars to deliver groceries in Phoenix and Houston. FedEx (FDX) is testing out autonomous trucks in Houston, too. So is IKEA. 
Folks. The self-driving cars have finally arrived. They are here!
And it is no coincidence that their arrival is happening at the exact same time that AI is making major advancements. 
AI is the engine of the self-driving car. As AI is becoming infinitely smarter and better, self-driving cars are becoming infinitely more capable. 
This multi-trillion-dollar revolution in transportation is happening right now. 
Which is why you should be buying self-driving stocks today!
The Final Word on Investing in AI
Everyone wants to invest in AI these days – rightfully so. And I think the best way to do that is through self-driving car stocks. 
I could tell you all day long why that's the case. But, as my elementary school teachers taught me, showing is often more powerful than telling. 
AI really burst onto the scene in 2023. Year-to-date, self-driving car stocks have soared anywhere from 40% to 70%. 
Let me repeat that. 
As AI has become the focus of Wall Street investors, self-driving car stocks have jumped as much as 70% in just a month.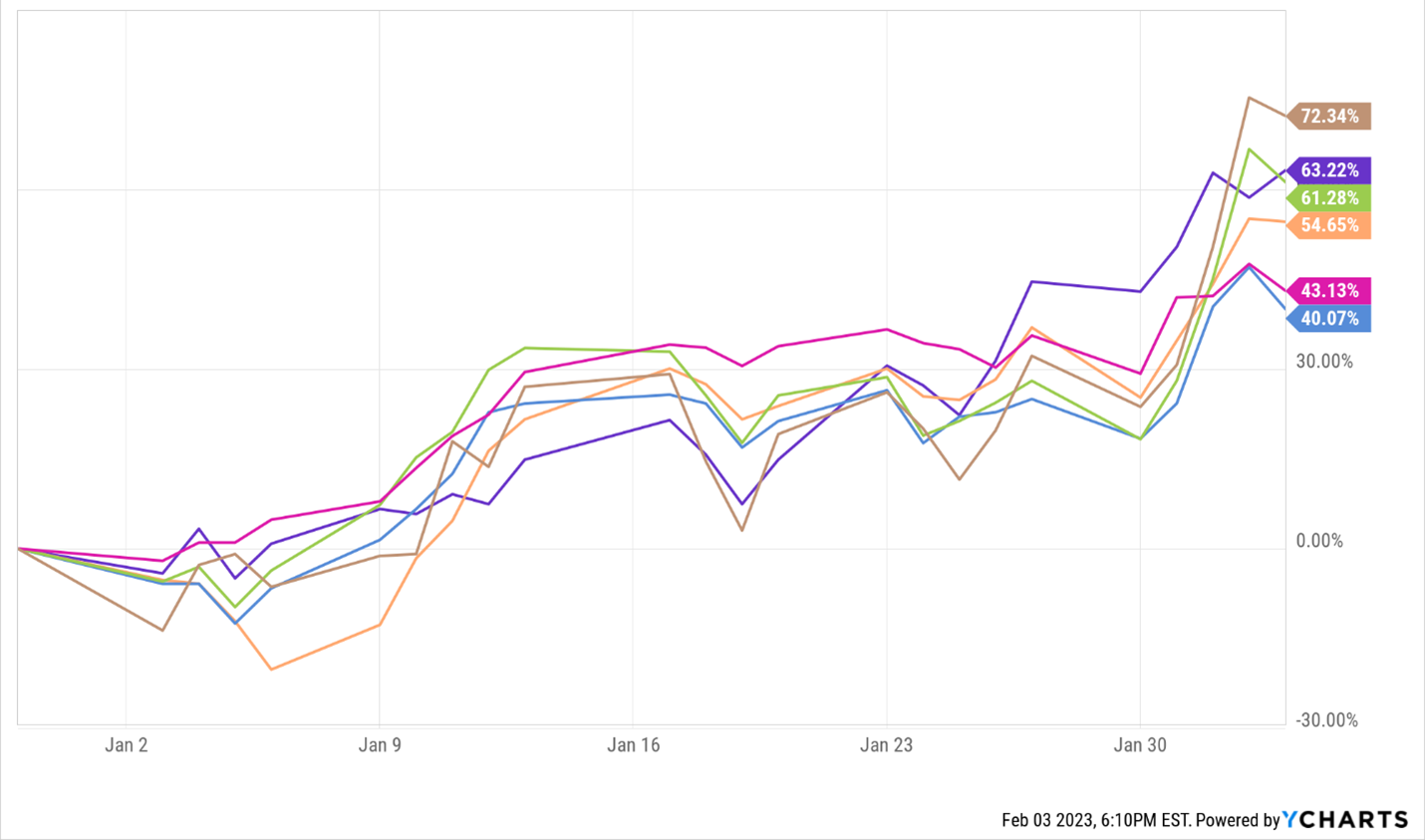 Believe me when I say that self-driving car stocks are one of the best ways to play the AI Revolution. 
Also, believe me when I say that this is all happening very rapidly. 
Blink, and you may miss the opportunity. 
Click here, though, and I'll show you how to seize it.
On the date of publication, Luke Lango did not have (either directly or indirectly) any positions in the securities mentioned in this article.
The post Is This the Best Way to Invest in the AI Gold Rush? appeared first on InvestorPlace.