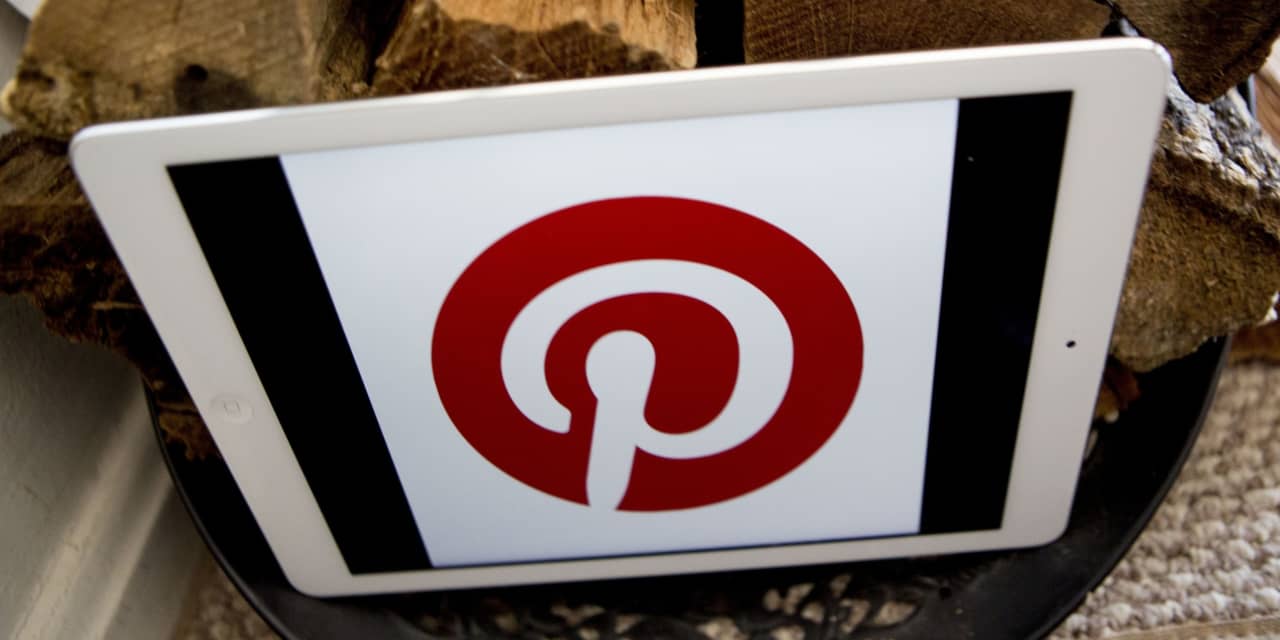 Pinterest Inc. found some defenders after a number of misses in its latest earnings report, but several analysts were left wanting.
Bernstein's Mark Shmulik keyed in on Pinterest's
PINS,
+1.49%
numerous references to its expectations for "meaningful margin expansion." While he didn't doubt that the company will see its margins expand over the course of the year — buoyed by revenue leverage and cost-cutting — he noted a lack of specificity.
"Without a quantifiable margin target, the company marched out a 'vanity metric soup' of KPIs [key performance indicators] from which you could convince yourself that ad product progress was just fine, engagement growth had turned a corner, and the shopping opportunity unlock is tantalizingly close," Shmulik wrote. "Or, you can walk away hungry."
While Shmulik dubbed the company's core performance "reasonable," he also expressed a desire for Pinterest to "tighten the KPIs and avoid the metric mumbo-jumbo reminiscent of early UBER earnings calls."
See more: Pinterest's stock falls on sales, earnings misses
Pinterest has been making a big push into e-commerce, but Shmulik sees the company's shopping efforts as "nascent" thus far.
"With resources constrained across the sector, the shopping bet is on a ticking clock to inflect," he wrote.
Shmulik has a market-perform rating on the stock, though he lifted his price target to $27 from $25 following the report.
Pinterest shares were off about 2% in premarket trading Tuesday, having pared back percentage losses that were in the teens early in Monday's aftermarket activity.
RBC Capital Markets analyst Brad Erickson, who rated the stock at sector perform with a $26 target price, was also looking to see more from the company.
Also read: Opinion: Pinterest's new CEO faces rough road in getting users to buy instead of just pinning
He wrote that he's hoping to have "more confidence in new performance/attribution tools compelling actual incremental spend necessary to drive a bigger inflection to growth" before he takes a rosier view of the stock.
"Admittedly, the bar is now lowered but we await signs of a more seismic shift in PINS' value prop before jumping on the commerce bandwagon," Erickson continued.
Mark Mahaney of Evercore ISI stayed on the sidelines as well.
"Near-term, we don't see Pinterest escaping the ad winter pressure that practically every other internet ad company is going through," he wrote. "We are assuming that revenue growth will begin to stabilize or even accelerate in Q2:23, [though] there is currently no real evidence that this will happen."
Mahaney also mentioned that Chief Financial Officer Todd Morgenfeld's planned summer departure "is a bit of an issue, given that he has served as a highly operational CFO over the past six years."
Others were more positive, including Baird's Colin Sebastian, who kept an outperform rating on the stock.
"Despite the negative headline results, Pinterest continues to benefit from positive trends in user engagement, while management will restrict growth in operating expenses in order to protect margin expansion," he wrote.
Susquehanna Financial Group analyst Shyam Patil saw the report as "generally ok."
"To wit, PINS grew in-line to faster than many of its peers in 4Q, and the 1Q outlook contemplates more of the same," he wrote in a note to clients, while reiterating a positive rating and $35 target price.
Pinterest's stock is up 15% so far in 2023, while the S&P 500
SPX,
-0.61%
has advanced 7%.