It could have been worse, the potential for losses was quite high, but markets were reluctant to give in to sellers, and many markets finished where they started.
The was a case in point. Selling volume was lighter than Friday's as the index closed the breakout gap from last Wednesday (an intraday chart will show this better).
This should allow swing traders to trade the next move – using the high/lows of yesterday to determine the entry point and risk (buy break of high – stop on a loss of low/short loss of low – stop on break of high).
Technicals favor bulls, so the long trade is more likely to succeed.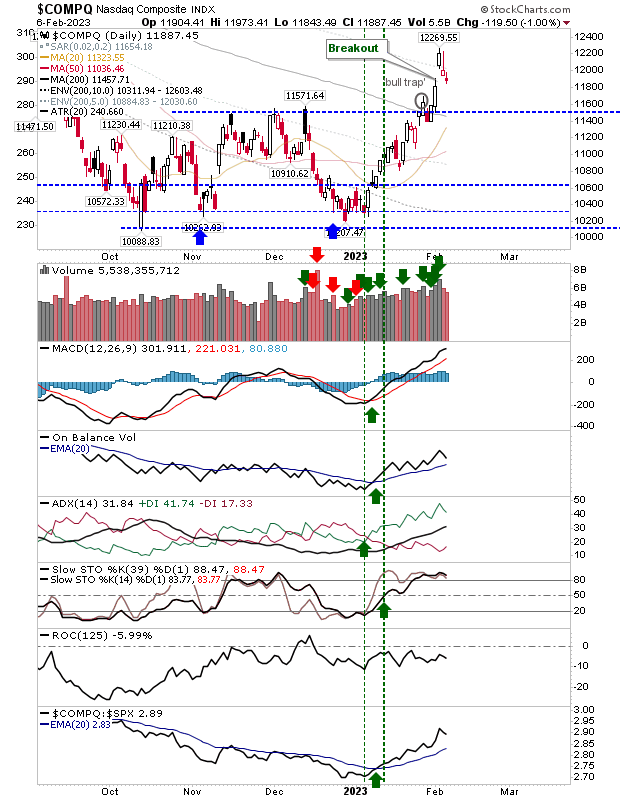 The was trading closer to breakout support, but yesterday's loss wasn't big enough to break this support – so all good here. Technicals, aside from relative performance to the (), remain bullish.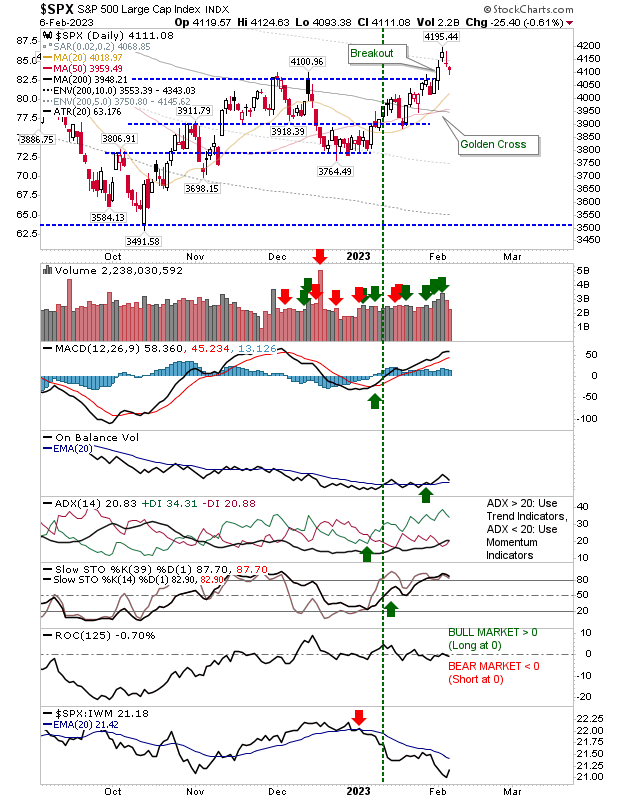 The Russell 2000 (IWM) experienced a greater loss but also has the most room to run to support. Technicals remain in good shape – although relative performance is still a concern.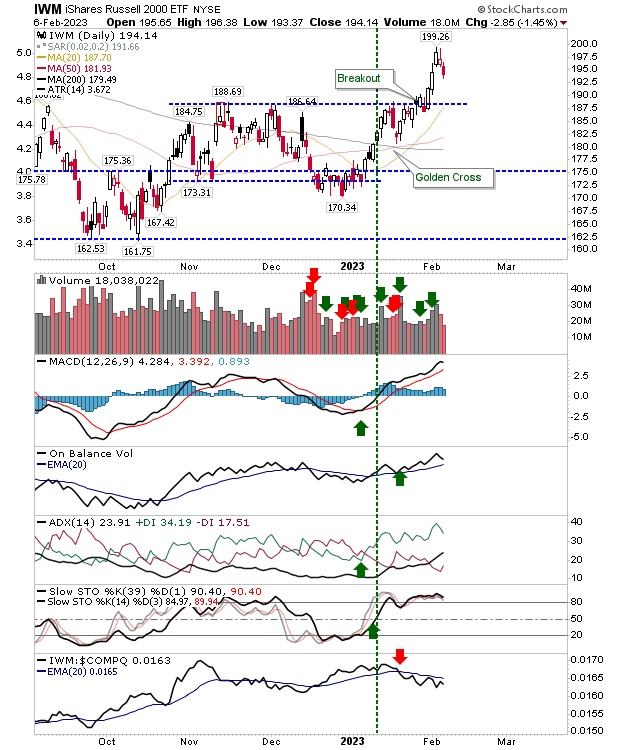 Yesterday was healthy action across indices. Losses were small and banked at the open (following the weekend) and not over the day. There was not a whole lot to add aside from this.