The U.S. economy ended 2022 on solid footing, but momentum seems to have cooled slightly as consumers confront the dual threat of stubbornly high inflation and rising interest rates.
Gross domestic product, the broadest measure of goods and services produced across the economy, grew by 2.9% on an annualized basis in the three-month period from October through December, the Commerce Department said in its first reading of the data on Thursday. Refinitiv economists expected the report to show the economy had expanded by 2.6%. 
It marked a decline from the 3.2% pace recorded in the third quarter.  
BUSINESS TAXES RISING JUST AS US ECONOMY HEADS INTO CHOPPY WATERS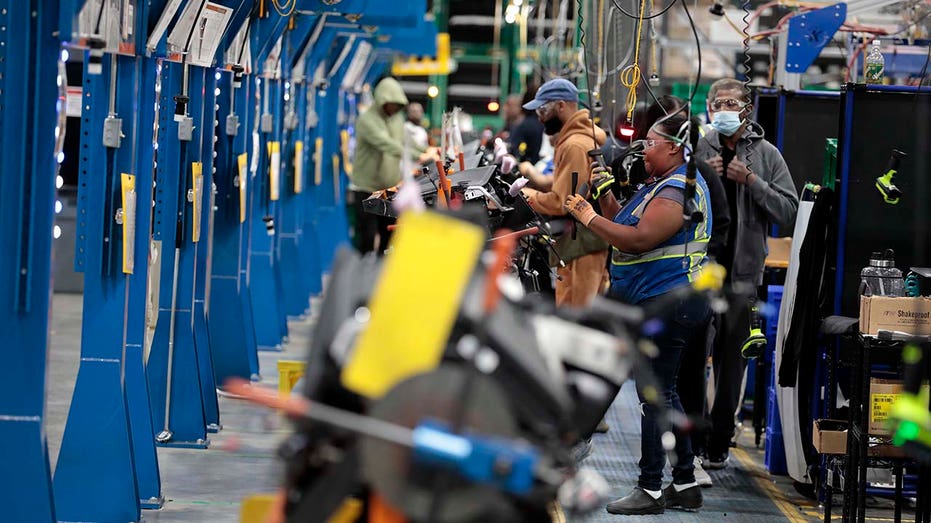 Consumer spending – which accounts for about two-thirds of GDP – remained solid in the fourth quarter: It rose 2.1% for the period, a slight drop from the previous pace of 2.3%. Increases in private inventory investments, a boost in federal government spending and a jump in non-residential fixed income also helped to boost the GDP numbers. However, high mortgage rates continued to drain demand from the real estate market, with investment in housing plunging 27% for a second straight quarter.
GDP grew 2.1% for the entirety of 2022 after increasing 5.9% in 2021. 
'IMMINENT' EARNINGS RECESSION COULD TANK US STOCKS, MORGAN STANLEY WARNS
Despite the surprising show of resilience, there are growing signs the economy is beginning to slow. Job growth is moderating; the housing market – which is vulnerable to higher interest rates – entered a recession last year; and consumer spending has shown signs of cooling off. A separate report released last week showed that retail sales tumbled 1.1% in December as spending on big-ticket purchases like cars and furniture dried up.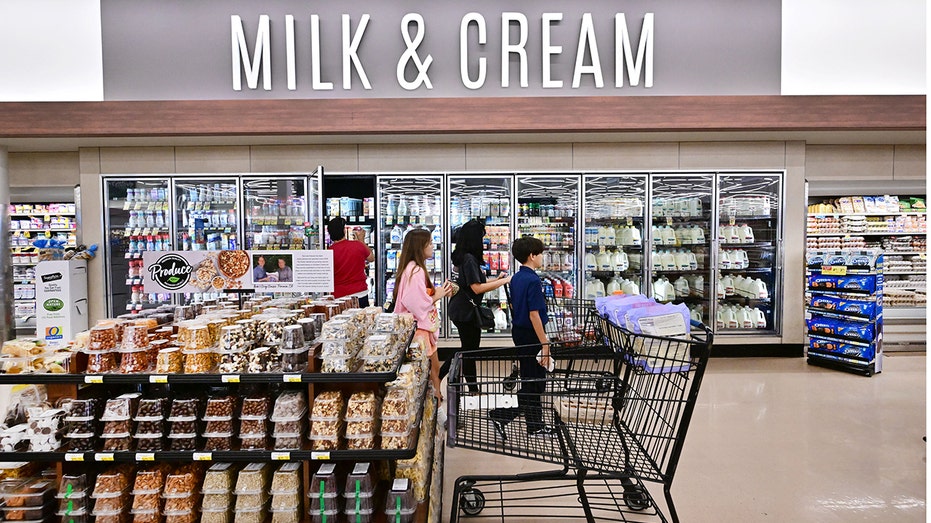 Economists widely expect the economy to slide into a recession sometime this year as a result of the Federal Reserve's aggressive interest rate hike campaign. Policymakers raised the benchmark borrowing rate seven times in 2022 to a range of 4.25% to 4.5%, the highest since the 2008 financial crisis. Officials signaled that further rate hikes are coming this year, despite signs that inflation has peaked.
Markets widely expect the Fed to approve a quarter-basis point increase at the conclusion of their two-day meeting next week and follow that up with another similarly sized hike in March for a peak rate of 5%.
Hiking interest rates tend to create higher rates on consumer and business loans, which slows the economy by forcing employers to cut back on spending.
Bank of America, Goldman Sachs and Deutsche Bank are among the major Wall Street firms forecasting a downturn next year, although they remain uncertain about its severity.
CLICK HERE TO READ MORE ON FOX BUSINESS
"The economy is not yet finished absorbing the body blow to the economy caused by the bulk of the supersized rate hikes that the Fed imposed during the second half of the year," said RSM chief economist Joe Brusuelas. "Despite the resilient close to a difficult year in growth, we just do not see such a happy ending to a turbulent era of American economic growth."